As you can imagine we take marriage proposals and wedding dates pretty seriously around here. All our rings are crafted to order and carefully checked by our team before shipping.
To find rings that will be delivered by your wedding date, or anniversary, enter your ring sizes and preferred delivery date into the filter on-site while you browse for rings.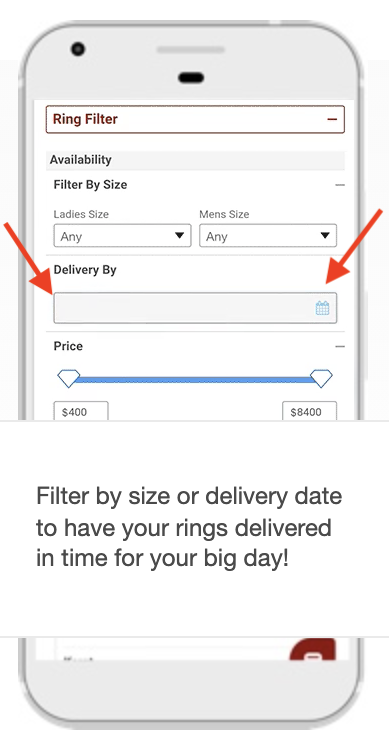 This earliest delivery date will be confirmed next to the add to cart button, and during checkout after selecting your shipping and payment preferences.
The crafting process can take 2-3 weeks to prepare before we ship them out to you, so keep that in mind when planning for the big day! Let us know in the "additional information" section of our check out exactly when you need the ring(s), so our team can be fully aware of any deadline.
When checking out, we provide you the shipping date in your order confirmation email: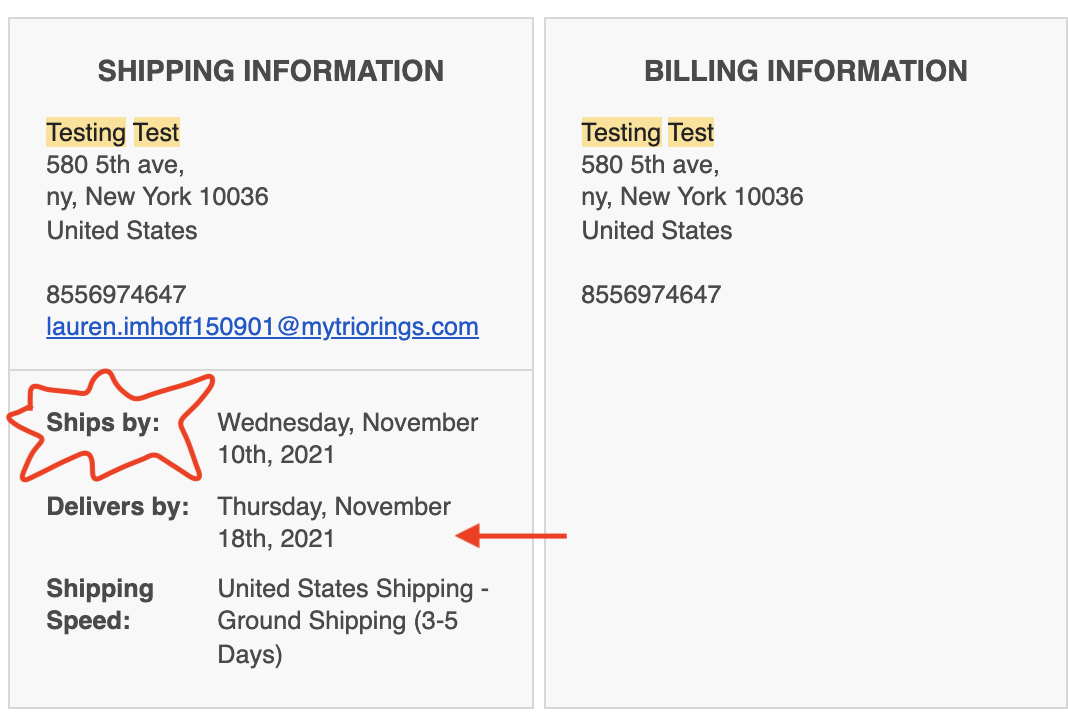 If you don't upgrade your shipping at checkout, we can do so anytime before your order ships out. Reach out to us via chat, phone, or email and we'll be happy to add that to your order.
DELIVERY
Once rings are crafted, they are packaged discreetly and shipped with tracking, insurance, and signature required upon delivery. All orders will receive a tracking number when their rings are shipped out.
We ship worldwide and include free shipping on all orders delivered within the United States. Below is a helpful breakdown of our shipping speeds: